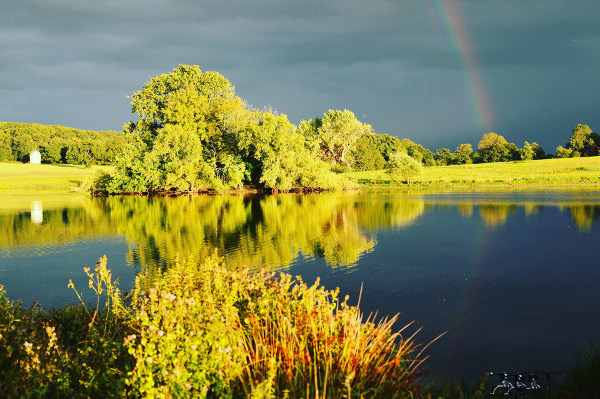 Fishing syndicate at Redgrave Park
Redgrave Lake is one of the few estate lakes in the UK that is nestled within grounds that were designed by Capability Brown and are able to offer over 44 acres of wonderful fishing.
The western end holds the dam wall and follows Capability Brown's signature serpentine design along the old river bed. At the eastern end is the boathouse, the banks between are lined with beds of beautiful long reeds. The lake even features an mediaeval causeway which lies hidden beneath the surface.
The fishing here is truly atmospheric and mystical. It's challenging too but once the lake has offered its rewards there will be no disappointment.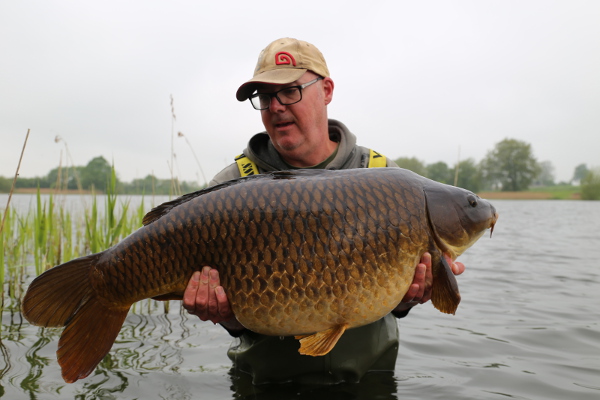 For the specimen hunter Redgrave Lake has stunning fish that are still to grace the folds of an angler's net. However it is known to hold Tench and Bream into double figures, Pike to well over 20lbs and Common Carp to 40lb plus and Mirror Carp to 30lb plus.
The photograph on the left shows Lee Hooker in Spring 2018 with the Queen of the Lake – The Chestnut Common at 42lb
All fishing syndicate enquiries should be made to Stuart on 07787 521 851