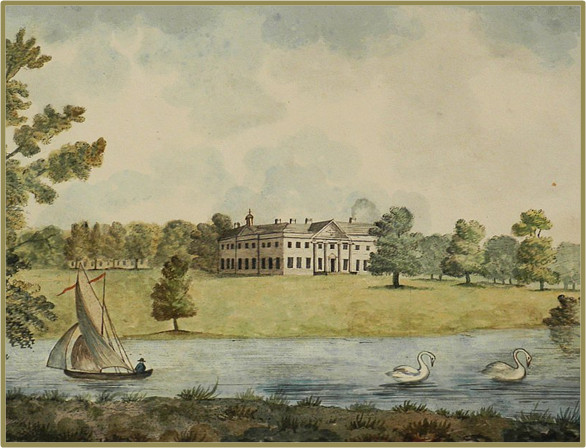 The history of Redgrave Park
The origins of Regrave Park extend through time to the 10th Century when Ulfketel, the Earl of East Anglia gave the manor to the Abbot of Bury St. Edmunds.
Abbot Samson of the Abbey built a hunting lodge in the Park in the early 13th Century and in the mid-16th Century the manor was acquired by Nicholas Bacon who demolished the hunting lodge and built a red brick house in the Tudor style.
The manor was subsequently sold to Sir John Holt in 1702 and in the 1760s Lancelot "Capability" Brown redesigned the Hall in a Palladian style of white brick. Brown also created the parkland and formed a serpentine lake and built the delightful octagonal folly on the rise to the east of the lake and a boathouse on the lake shore. Much more information and pictures of the Hall can be found here.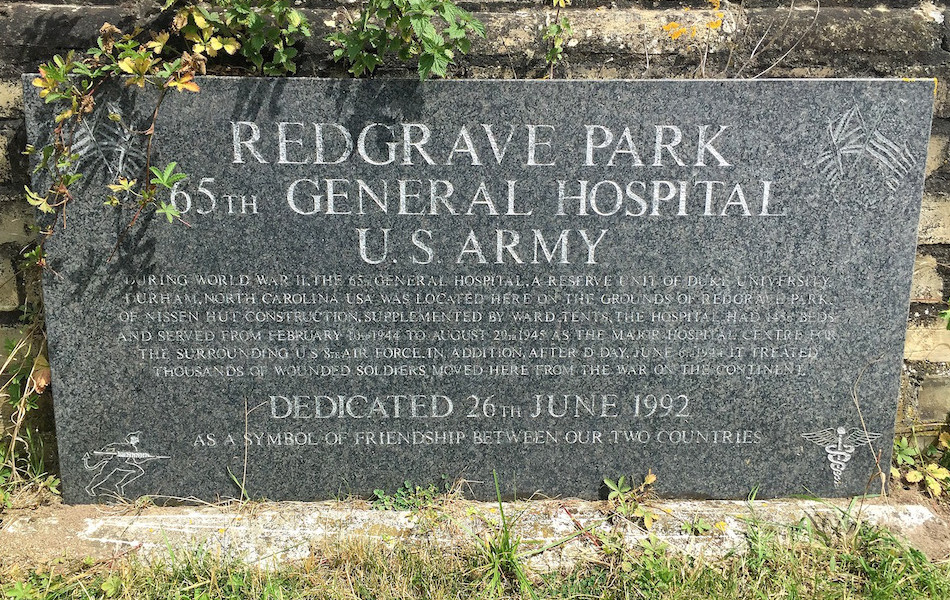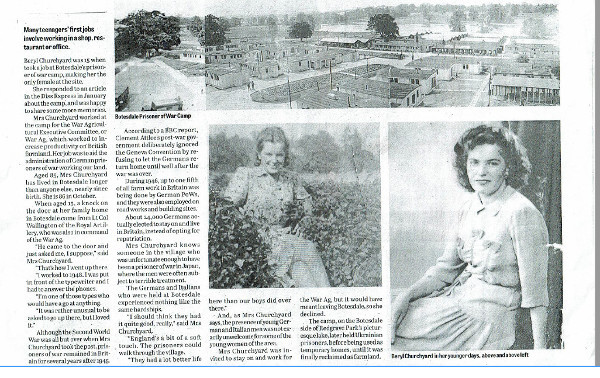 To the south of the lake a prisoner of war camp was set up (POW Camp 56) and the water tower built to serve the camp still remains.
Listen to Ann Topham, the current owner of Redgrave Park chat to Botesdale resident, Beryl Churchyard (nee Wilby) born in 1930 reminiscing about her days working at the POW camp and afterwards her job at the Rainbow Valve Company which took over one of the POW huts.
Venue Hire
Film and photo shoots
The landscaped Park is very unusual for Suffolk and the lake makes a stunning backdrop for filming and photography shoots.
Outdoor pursuits
Our 225 acres of mixed pasture, woodland and parkland offer opportunities for many outdoor pursuits such as orienteering and dog trials.
Celebrations
Our Georgian folly is available for hire for an intimate dinner party to celebrate a birthday, anniversary and that special occasion
Guided tours
Guided tours of the Park, cottages, lakes and the site of the former WW2 POW Camp can be arranged by appointment. Contact us to arrange.
The Folly in Redgrave Park overlooks a 45 Acre Lake showing The Honourable Sir Laurence Capability Brown's Passion and Brilliance still shinning through this landscape. There is a certain magic about the the mix of land, water and sky with its ever changing modes. A delightful place to visit in any season. Watch out for events and open days.
Anne Greenwood